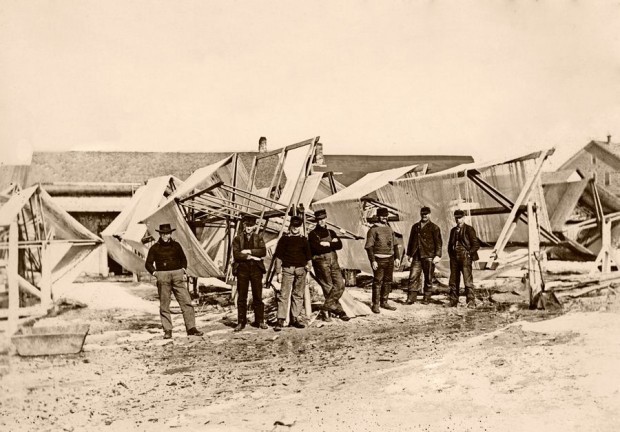 I came to know Fishtown through senses and stories, the way most of us do. I've walked the docks several times a week year-round, through the flattening heat of summer, the piled snows of winter, and everything in between. I've also talked with hundreds of people, sometimes casually, often in Fishtown, and sometimes more formally, in interviews with a microphone in my hand. As I've come to know Fishtown, I've also gone searching the Great Lakes for our twin, for another survivor from that time when small, wooden, weathered fishing villages hugged the lakeshores. For six years I've searched, and even as I've come to know the singular role that Fishtown plays in the lives of so many—as one place with many meanings—I've also come to realize that there is no longer any other place quite like this. This place we love is the last Fishtown.
Our Fishtown, I'm happy to report, is very much alive. When I mention that I work for Fishtown Preservation, countless times the reply has come: "I love Fishtown!" Fishtown's new book, Fishtown: Leland, Michigan's Historic Fishery, and new exhibits in Fishtown this summer were born out of that love. They are a celebration of this place and the people who made it, and are making it still. Fishtown has survived and grown through many kindnesses and much generosity, and in our newest projects we hope to share with you some of what has been shared with us.
It's difficult—maybe impossible—to capture in words the lasting impression that Fishtown makes upon the senses. Tom Kelly, executive director of Inland Seas Education Association and a man who has lived a life around water, can't imagine Fishtown without the sound of the water cascading over the dam, the pulsing life of a river town. Mike Grosvenor, who for years operated Manitou Transit, the ferry service to the Manitou Islands, came to taste Fishtown through the saltiness of chub still hot from the smoker. "Maybe it's imprinted in our genes," says Jeff Fisher, whose family has summered in Leland since 1903, "but I think there's a certain allure of Fishtown that draws people in." That allure for him is also the smell of smoking fish. The sensory richness of the place—the way smells and sounds can bring back to life the moments we'd long forgotten—is probably why I see so many wedding parties in Fishtown, these wood walls photographed as the background for two clasped hands and the beginning of a shared future.
I've come to know Fishtown through the stories I've heard. I'm by training a folklorist, and shortly after the Fishtown Preservation Society (FPS) completed the purchase of Fishtown in 2007, I began interviewing fishermen and their families, local and summer residents, past shanty business owners, and many of the annual visitors bursting with their own Fishtown experiences. I've come to see Fishtown from these multiple perspectives and to understand that Fishtown's story is about collective knowledge and experiences both shared and personal.
I realize now that the book and the new series of exhibits began in those collected stories. In the months immediately following the purchase, FPS began a series of planning projects built upon the information gathered in these interviews. Project built upon project, culminating in the completion of an authoritative Historic Structure Report for Fishtown last August. This report, we realized, would be the basis for a much-needed history of Fishtown as well as the resource materials for telling the story of Fishtown on site. The next time you're in Fishtown, take a moment to learn a little more. Read some displays and find a copy of the book. Be more a part of Fishtown's world.
Several years ago longtime Fishtown fisherman Alan Priest said, "That's my home down there. It means the whole world to me. It's not just a place—that's my whole world." For more people than we can know that is what Fishtown is: More than a place. A whole world.