Board Officers
David Burkhardt, FPS Board Chair, is the youngest of six children, all born in Detroit. He grew up in Birmingham, Michigan, and attended Western Michigan University where he earned his BBA with a concentration in Business Management and Finance. Following graduation, David joined Xerox Corporation and worked in the Detroit area for ten years. After moving to Chicago in 1995, he worked at startup companies and Fortune 500 firms in various sales leadership roles. Outside of work, he enjoys volunteering in his community, most recently serving twelve years on the board for SamaraCare Counseling, including time as president. David met his wife Barbara in college. They married in 1986 and have three children. The family has vacationed in the Leelanau Peninsula for more than 25 years and each time they visited they grew more attached to Fishtown. In 2021 David and Barbara moved permanently to Leland and live a short bike ride away from downtown Leland.
Kevin Shea, FPS Board Vice Chair: Bio coming soon.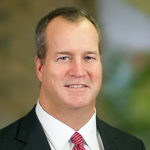 Scot Zimmerman, FPS Board Treasurer, resides in Traverse City, and currently serves as President, Traverse City for Mercantile Bank. Growing up in Traverse City, he spent his childhood climbing the dunes, swimming and sailing on all our lakes, visiting Fishtown, and passing through on the way to explore South Manitou. As an adult, he has spent time doing many of the same things with his wife Liz, and two daughters Katy and Maddy. Liz, being a Leland native, made the connection to Fishtown important to the family. It is this connection that prompted Scot to become involved with the Fishtown Preservation Society.
Board Directors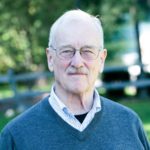 Berkley W. Duck III, retired in 2001 as a managing partner of Ice Miller, a large Indianapolis-based law firm, where his practice included corporate governance and finance, securities law, and mergers and acquisitions. Berkley is a past chairman of Indiana Repertory Theatre, Conner Prairie Museum, and Crown Hill Cemetery in Indianapolis. He is currently serving as the chairman of the board of directors of the Leland Township Public Library and as a member of the board of Leelanau Children's Center. He is the author of Twilight at Conner Prairie:  The Creation, Betrayal and Rescue of a Museum, which describes development and resolution of a governance dispute between museum and its trustee, and The Grapevine, a crime novel. Berkley is a graduate of Brown University and Harvard Law School. He and his wife, Nancy, are residents of Leland. They have two children and two grandchildren.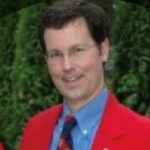 Doug Griese is a proud 1975 graduate of the University of Wisconsin, with majors in Mechanical Engineering and Business-Marketing.  He recently retired after a career with Borg-Warner Corporation and Donaldson Company having designed and sold industrial and commercial refrigeration and air pollution control systems.  He and wife Mary Ann have owned homes on South Lake Leelanau and currently on Green Lake in Interlochen since 1996.  Doug has a long track record of giving back to a wide variety of volunteer organizations.  He served as board treasurer and co-chair of the annual major fundraiser event for the Troy (Michigan School District) Foundation for Educational Excellence.  Doug was a six-year director and president of the 450-member Detroit Chapter of trade association American Society of Heating, Refrigerating and Air-Conditioning Engineers.  From 1989 to 2009 he served as a director of the worldwide, 400,000-member Wisconsin Alumni Association; and as its 2007-08 Chairman of the Board.  While Chairman, he traveled extensively to enhance friend-raising efforts throughout the country and spoke at eight commencements.  His alumni service also included two director terms with the University's fund-raising arm, the UW Foundation.  In 2022, Doug was elected to the Green Lake Duck Lake Association which is charged with the preservation of twin 2000-acre Michigan lakes and environs.  When not friend-raising, Doug is an voracious reader of American history and a downhill skier, fly fisherman and golfer.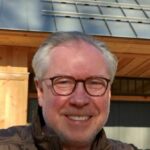 Bruce Hagen grew up in Burlington, WI. He earned an undergraduate degree at UW-Eau Claire, and went on to complete graduate school at UW-Madison in 1979. He has been in healthcare administration since then, first in Wausau, WI, and then in Grand Rapids, MI from 1985 to 2003. He was with Blodgett Memorial Medical Center and then Spectrum Health when Blodgett later merged with Butterworth. From there he went to Columbus, OH for about 20 years until his retirement in February, 2023. Bruce's personal interests include golf, reading, crossword puzzles, and fly fishing. He began fishing as a kid and has been fishing in places such as Canada, Alaska, and Chile, but the Great Lakes have remained a special place to him. He and his wife Cindy have two daughters, Lindsay Ypma and Abby Everson, and five grandkids, all of whom love spending time in Leelanau. Bruce is happy to be a part of FPS to support both Fishtown and the Leland community.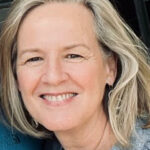 Kathleen (Kathy) O'Neill Jamieson is an educational consultant with special focus on educational leadership and non-profit governance. She is currently the chair and lead faculty member for the Women in Leadership Program offered by the Association of Independent Schools of the Greater Washington Area (AISGW). Kathy is the former head of school of National Cathedral School in Washington, DC, which she retired from in 2019 after sixteen years of service. Kathy has served on numerous boards, including the Association of Independent Schools of the Greater Washington Area (AISGW), The Peck School (NJ), and the national Secondary School Admission Test Board (renamed Enrollment Management Association in 2016).  In addition, she chaired the AISGW Diversity, Equity, and Inclusion Committee, and was an active member of the New Jersey Association of Independent Schools (NJAIS) accreditation committee and also chaired numerous accreditation committees for The Association of Maryland Independent Schools (AIMS). She is the founding head of The Educational Advisory Board (EAB) Independent School Executive Forum, DC. Kathy graduated from the University of Maryland, College Park, MD, and received a masters degree in educational administration from Teachers College, Columbia University, NY. Kathy's most recent Fishtown activities include the July 2023 Fishtown 5K, and a charter fishing trip to celebrate a grandson's birthday. Her introduction to Fishtown was as a teenager with a summer job in one of the shanties. Kathy and her husband Dan have three adult daughters and seven grandchildren, all of whom consider Leland their home away from home.
George Meeker is a lifelong summer resident of the Leland area who retired here with his wife, Cindy, in 2014. George graduated from Ohio State with a Business degree and the University of Miami, Florida with his M.B.A. After starting his career in sales with the Hobart Corporation, he then worked as a Manufacturer's Representative for thirty years representing aluminum casting and extrusion businesses, selling products throughout Ohio and Indiana. Outside of work, George has been involved in service to his community's United Way, Hospital Foundation, Nature Center, Church, Community Bank and various social organizations. George and Cindy have three married children and ten grandchildren who have learned to love the Leland area as much as they do. George is interested in helping to keep Fishtown and the surrounding community strong and vibrant for future generations.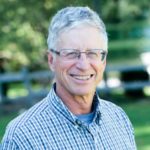 Brian Price was involved in the commercial fishing industry for 18 years. He worked for Ross Lang fishing out of Leland and Munising from 1973-85, he then became Captain/Trainer on a trap net, fishing for the Grand Traverse band from 1985-88. With his deep interest in both land and water conservation issues, Brian began working for the Leelanau Conservancy in 1988, leading that organization as Executive Director for over 25 years. Brian and Susan have four children and seven grandchildren, and live on a farm in Cleveland Township. In 2018 Brian took on the job of Lake Biologist for the Lake Leelanau Lake Association, and leads its effort preserve water quality in the lake and also to bring invasive Eurasian Watermilfoil under control.
Ken Richmond, AIA, founder and partner at Ken Richmond, Architect, in Traverse City has over 35 years' experience in residential, commercial, and civic architecture, with an interest in village, township and development master planning, vernacular architecture in new buildings and Historic Preservation. His work has gained recognition throughout the region. Ken has earned undergraduate and graduate degrees from the University of Notre Dame and taught design there from 1988-1990 as adjunct professor. He is active in growth issues and the built environment. His community affiliations have included the Traverse City Historic Districts Commission, Traverse City Planning Commission, Downtown Development Authority Advisory Committee, Preserve Historic Sleeping Bear, Friends of Historic Commons and Fishtown Preservation Society as well as affiliation with many other groups specifically focused to save and repurpose important buildings.
John Welch is originally from Livonia, Michigan, and moved to northern Michigan post graduate school in 1983. He is Senior Vice President and Managing Director of Greenleaf Trust – Northern Michigan. His degrees/designations include MBA, BBA, CFP, and CTFA. John enjoys bird hunting, fly fishing, skiing, hiking, travel, and reading. His connection to Fishtown began as a child, and he has acquired many great memories of the place since then.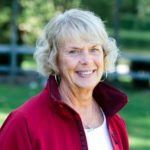 Joanie Woods resides in Leland and is very active in a broad range of community activities. She presently serves on several committees for Fishtown Preservation Society. Joanie was the former Chair of Fishtown Preservation Society, Leelanau Conservancy's Wildflower Rescue, and of the Leelanau Heritage Route. Joanie graduated from Abbot Academy (now Andover), and received a B.A. from the University of Colorado.