The Friends of Fishtown 5K is Happening! (Get ready to go Virtual)
July 18-31, 2020
Our 12th annual race for Fishtown will be a virtual event, allowing participants to practice social distancing while safely uniting in support of Fishtown. All proceeds go toward preserving historic Fishtown—the place, the stories and the Leland fishing tradition. This year's theme of Seiche Happens is very fitting! A seiche (/sā(t)SH/) is a temporary disturbance or oscillation in the water level of a lake or partially enclosed body of water. Record high water levels in Fishtown have created an urgent need to preserve our docks and some of our shanties. Running for Fishtown will help us to continue these improvements, along with future projects.
Race Information
Our virtual race allows you to walk, hike or run the race on your own time wherever you choose — a neighborhood route, a nature trail, a treadmill, or even laps around the back yard! Regardless of your location, we hope you will complete the race with Fishtown in your mind and in your heart! While we won't be able to gather together, participants will receive a race packet, via mail, with the essential items needed to complete the race between July 18th and July 31st.
How to Participate
Cost – $35 per person.

Deadlines

June 22 – Last day to register to receive a race packet, including a commemorative t-shirt, race bib and an event logo sticker.

All registrations after June 22 will receive a race bib and event logo sticker, while supplies last.

July 30 –  Last call! Final day to register and squeeze-in a run for Fishtown.

Prize! – Every registered participant will be entered to win a 16 x 20 inch, framed oil painting of Fishtown by artist Neil Walling.
Choose to complete the race any time between July 18-31, whenever and wherever you like.

If you choose to run the official race route, just be safe as the race route will not be marked or free of traffic.

Create race-day momentum by wearing the commemorative t-shirt, bib and/or sticker.
This is not a timed event, so enjoy the exercise and daydream about your next visit to Fishtown.
Unite in support of Fishtown via social media with snapshots of your Friends of Fishtown 5K experience. Follow us and share your moment! #Fishtown5K, #SeicheHappens and #RunForFishtown

Facebook: facebook.com/FishtownMI
Instagram: @FishtownMI

Cross your fingers and hope to win a painting of Fishtown (below) by artist Neil Walling. A winner will be announced at the end of the race.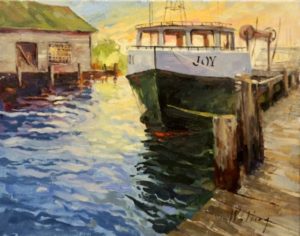 Participant Packets
Register early to get your commemorative t-shirt, race bib and event logo sticker! Registrations through June 22 will receive a race packet with fun participant materials! T-shirt sizes include – Youth XS, S, M, L (select Adult S for Youth XL) and Adult S, M, L, XL, XXL (Note: Shirts are wicking and will not shrink). Don't need a t-shirt? Choose to make an additional contribution to Fishtown Preservation by opting out. *Registrations after June 22 will not receive a t-shirt. A race bib and event logo sticker will be included, while supplies last.
*Participant packets will be sent via mail.
Donations
Fishtown is a forever project that relies on community and donor support. We greatly appreciate additional donations from our 5K friends—which you can make when checking out at race registration, or by mailing your check payable to Fishtown Preservation to PO Box 721, Leland, MI 49654. Thank you for your continued love and support of Fishtown!
2020 Sponsorship Opportunities
Fishtown Virtual 5K sponsorships offer businesses, organizations and families a great promotional opportunity while also helping preserve Fishtown—now and forever. For more information please view our Sponsorship Opportunities, call 231-256-8878 or email [email protected].
Thank you 2020 Fishtown 5K Sponsors:
Presenting Sponsor $2000 (1 more available)
Buoy Sponsors $1000 (1 more available)

Whitefish Sponsors  $500 (unlimited available)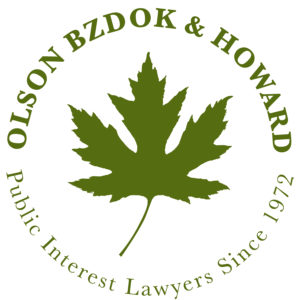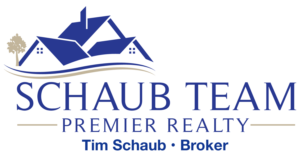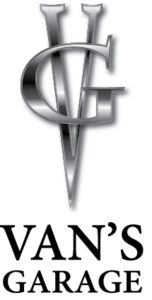 Chub Sponsors  $250 (unlimited available)
A Friend of Fishtown