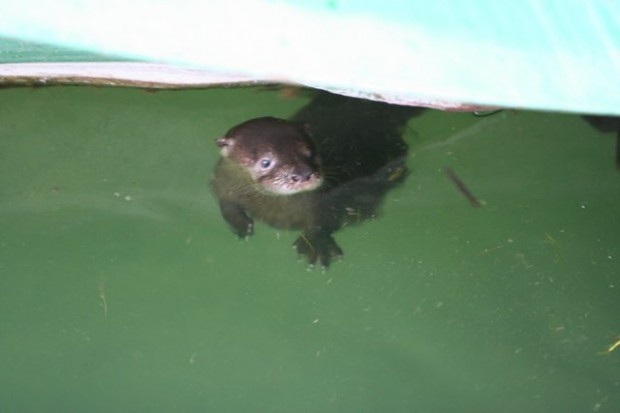 You know that you enjoy Fishtown – and so does a family of river otters. The otters play and swim throughout Fishtown, lured by the great tasting fish and swift current of the Leland River. When you and your family walk the Fishtown docks this summer, keep alert for the otters along the river bank and under the shanties. Check out our Otter video from last summer!
Some River Otter Facts – Lontra canadensis, are 3 to 4 feet long (including tail) and have muscular bodies with short legs, webbed toes and a long muscular tail. It can weigh between 6 and 31 pounds. River otters have a round and small head and eyes, short yet powerful legs, and have large whiskers. Otters mainly eat fish but also eat insects, frogs, and sometimes small mammals. They are capable of swimming in circles, which creates a whirlpool-like motion that brings fish from the bottom of the water up to the top.
Thank you to Zoe Allen-Wickler for sharing her video of the otters and to Dan Stewart for additional editing and setting it to music.