Fishtown Preservation Society 2013 Internship Program, Leland, Michigan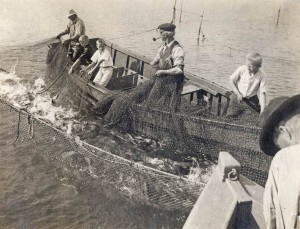 The Fishtown Preservation Society's Internship Program is designed for current students pursuing careers in museums, history, environmental studies, communications or related work. This internship provides participants with a great opportunity to gain in-depth work experience in one of the few remaining fishing villages on the Great Lakes.
We are seeking an energetic team player that is passionate about Fishtown. Responsibilities include, but are not limited to, welcoming and educating visitors, retail management, volunteer organization, event planning, fundraising, special projects, and administrative tasks. The intern will be spending time in the office as well as in our interpretation center in Fishtown.
SCHUEDULE/COMMITMENT
The internship begins May/June 2013. Ending date is flexible.
Flexible schedule 20-30 hours per week. Many weekend hours required.
A modest stipend will be provided at the end of the summer
SKILLS REQUIRED
Excellent oral and written communication skills, with ability to communicate with diverse populations
Professional demeanor
Experience with Microsoft Office programs and social media
Well organized with attention to detail and ability to carry out tasks independently
Ability to multi-task and meet deadlines
EXPERIENCE OR SPECIAL SKILLS DESIRED:
Knowledge about Fishtown and the Leland community
Retail experience preferred
GPA of 3.00 or higher
Interested applicants should send a resume and a cover letter expressing interest to the Executive Director, by April 29, 2013.
Contact:  Amanda Holmes, Executive Director, [email protected] or by phone at 231.256.8878