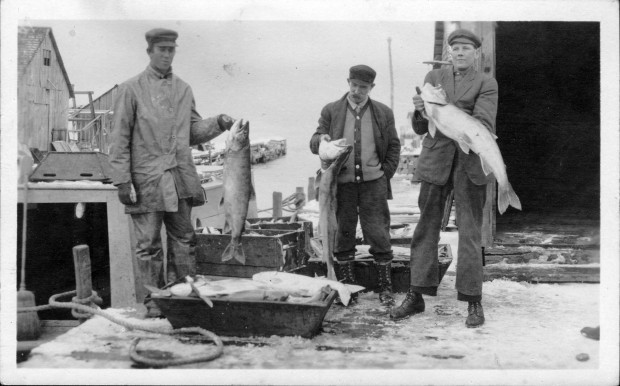 The next time you are in Fishtown look for one of Fishtown Preservation's new self-guided walking tours. The tours, "Fishtown Basics" and "Harbors and Dams" will give newcomers and long-time visitors alike information and views of things that have changed over the years, yet will also reveal how many things about Fishtown are just as they used to be. Visitors are welcome to take the tours home, where they can continue to enjoy the amazing vintage photographs of Fishtown.
The tours will be available all year at the Wayfinding Station in front of the small smokehouse. Can't wait to see them? Download Fishtown Basics and Harbors and Dams now.
These walking tours are made possible by a grant from the Michigan Humanities Council, an affiliate of the National Endowment for the Humanities. Any views, findings, conclusions or recommendations expressed in this project do not necessarily represent those of the National Endowment for the Humanities or Michigan Humanities Council.