Net Funds for Fishtown
Fishtown Preservation, a 501(c)(3) non-profit organization, seeks to preserve and maintain the authenticity and character of Fishtown by raising funds to ensure that this crucial link to Great Lakes maritime tradition and priceless family memories remains a publicly accessible, living history site.
Together, we've purchased the site. We now have to support ongoing operations, restoration and maintenance, and mortgage retirement. We're casting a net far and wide for funding. We welcome your monetary support; every dollar counts.
You may either donate online using a credit card or through the U.S. Mail.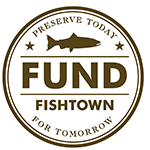 To donate online using a credit card, please click here.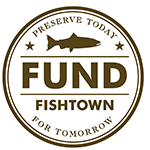 To send your donation via the mail, you may download our printable donation form and mail your check to:
Fishtown Preservation Society
P.O. Box 721
Leland, MI 49654
Consider Becoming a Fishtown Anchor
An anchor keeps something in place, providing stability and a solid presence. The Fishtown Anchors are those who have pledged to donate at least $500 annually to our operating fund. Their support will help keep our historic fishing village in place for generations to come.
The Fishtown Preservation Society, Inc., is a 501 (c)(3) not for profit organization. Contributions are tax deductible to the extent allowable by law.