Board Officers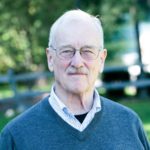 Berkley W. Duck III, FPS Board President, retired in 2001 as a managing partner of Ice Miller, a large, Indiana-based law firm, where his practice included corporate governance and finance, securities law and mergers and acquisitions.  Berkley is a past chairman of several civic and arts organizations in the Indianapolis area including the Indiana Repertory Theatre, Conner Prairie Interactive History Park and Conner Prairie Foundation, Inc., which manages the endowment of Conner Prairie.  He is the author of Twilight at Conner Prairie:  The Creation, Betrayal and Rescue of a Museum, which describes the development and resolution of a governance dispute between museum and its trustee, and has written a crime novel, The Grapevine.  He also is a member of the board of the Leland Township Library.  Berkley is a graduate of Brown University and Harvard Law School.  He and his wife, Nancy, are residents of Leland.  They have two children and two grandchildren.
Kathryn Bishop Eckert (Omoto), FPS Board Chair, is an architectural historian and historic preservationist who has studied buildings and cultural landscapes throughout Michigan and assisted its communities with preservation activities. Born and raised in Detroit but now living in Leland, she is Michigan's past State Historic Preservation Officer and a former advisor to the Midwest Office of the National Trust for Historic Preservation. She was a founding member of Preserve Historic Sleeping Bear, Keweenaw National Historical Park Commission, and Friends of the Michigan State Capitol. Buildings of Michigan, Revised Edition (University of Virginia Press, 2012) is the most recent of her writings on state and regional architecture. She is a 2012 Fellow of the Society of Architectural Historians. She received Honorary Affiliate Member awards for distinguished service to the profession of architecture from the Michigan and Detroit Chapters of the American Institute of Architects, as well as the President's Award for contribution to Michigan's architectural heritage from the Michigan Historic Preservation Network. Kathryn received her bachelor's degree from Mount Holyoke College and her master's in art history and Ph.D. in American studies from Michigan State University.
Scot Zimmerman, FPS Treasurer, resides in Traverse City, and currently serves as Community President and North Region President for Chemical Bank.  Growing up in Traverse City, he spent his childhood climbing the dunes, swimming and sailing on all our lakes, visiting Fishtown, and passing through on the way to explore South Manitou.  As an adult, he has spent time doing many of the same things with his wife Liz, and two daughters Katy and Maddy.  Liz, being a Leland native, made the connection to Fishtown important to the family.  It is this connection that prompted Scot to become involved with the Fishtown Preservation Society.
Joanie Woods, FPS Assistant Treasurer, resides in Leland and is very active in a broad range of community activities. She presently serves as Co-Chair of the Leelanau Conservancy's Wildflower Rescue and on several committees for Fishtown Preservation Society. Joanie is former Chair of the Leelanau Heritage Route. Joanie graduated from Abbot Academy (now Andover), and received a B. A. from the University of Colorado.
Board Directors
Matthew (Matt) Anhut grew up in Ypsilanti, Michigan and lives in Leland with his two children, Jack and Gigi.  Before moving to Leland full time, Matt was general counsel of Bel Air Investment Advisors in Los Angeles, California, where he served on the firm's management committee, as well as oversaw legal matters, human resources, and its securities regulatory compliance program.  Matt was in the private practice of law for over 15 years, initially with Kirkpatrick & Lockhart (now K&L Gates) in Washington, DC and New York City and then with Bryan Cave LLP in Santa Monica, California.  Matt earned his undergraduate degree, in business administration, from Georgetown University and his law degree from Emory University.  Matt has been admitted to practice law in California, Maryland, and Washington, DC (each inactive currently) and was registered as a securities industry supervisor and representative.  In his free time, Matt can regularly be found in the stands or pacing the sidelines of his children's athletic events.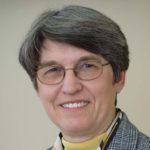 Sandra S. Clark grew up in Manhattan, Kansas, where her father was a history professor at Kansas State University. Her B.A. and M.A. in history are from Michigan State University. She began her history career teaching Canadian and American history at Plattsburg State University College of New York and Michigan State. She interrupted her work on her PhD dissertation in the history of Canadian-American relations to become an editor and speechwriter for the Canadian Embassy in Washington, D.C, in 1975. She returned to Michigan as editor of Michigan History Magazine in 1979. She was deputy director of Travel Michigan for three years before she became director of the Michigan Historical Center in September 1991. Her professional service has included terms as president of the American Association for State and Local History, the Michigan Museums Association and the Automobile National Heritage Area. She was the 2009 recipient of the Michigan Historic Preservation Network Leadership Award.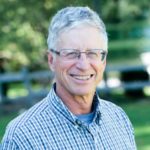 Brian Price was involved in the commercial fishing industry for 18 years. He worked for Ross Lang fishing out of Leland and Munising from 1973-85, he then became Captain/Trainer on a trap net, fishing for the Grand Traverse band from 1985-88.With his deep interest in both land and water conservation issues, Brian began working for the Leelanau Conservancy in 1988, leading that organization as Executive Director for over 25 years. He and Susan have owned and managed a farm in Cleveland Township since 1975. They have four children and four grandchildren. In his spare time Brian enjoys carpentry and woodworking, managing his own forested land, camping, and fishing.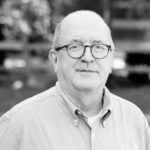 Jim Ristine a historic preservationist and art historian is the founder and owner of Great Lakes Art Services of Leland, Michigan, as well as a licensed building contractor. He graduated with degrees in art history and religion from Denison University and in art history and museology from the University of Minnesota, and pursued graduate work in historic preservation at Eastern Michigan University. After curating at several museums in the Twin Cities, including the Minnesota Museum of Art, Jim founded Great Lakes Art Services in Milwaukee in 1987, which he relocated to Leland in 1989. Jim is a founding member of the Board of Directors of the Michigan Legacy Art Park in Thompsonville and a former member of the Boards of Preserve Historic Sleeping Bear and the Leelanau Community Cultural Center.
Jo Walker and her husband Jim currently live in Leland and have been full time residents of the county since 2006. Prior to moving to Leland, she was a Relationship Manager/Account Executive for Aon Corporation, in Southfield, Michigan and has over 20 years commercial insurance experience. She previously served as President of her local Insurance Women's Association. Since moving to Leelanau County, Jo has volunteered with many local non-profits and was instrumental in setting up a Blessings in a Backpack program to assist children in Leelanau County with food for the weekends, she also served as the Northport Food Pantry Manager and Volunteer Coordinator for Leelanau Christian Neighbors.   Jo is currently the webmaster for the League of Women Voters – Leelanau County and also serves on the FPS Development Committee and Events Committee.   Jim and Jo have four children and soon will have nine grandchildren.
Dan White grew up in Troy, Ohio. He graduated from Capital University in Columbus with an honors degree in business administration and economics. He also played varsity football each year, lettering four times. Following graduation, he went to work for Ernst and Ernst, a national public accounting firm, before beginning a 34-year career in the insurance industry. Dan became the principal owner of several agencies through the course of his career. Dan has served on numerous committees and boards over the years.
Past Directors
Keith Ashley is a resident of East Leland and is active as the Chairman of the Leland Township Planning Commission.  He is retired from a 35 year career with Michigan Bell (Ameritech) serving in various Staff, Engineering and Field positions.  Following retirement he started an antique auto parts manufacturing business and retired after 20 years of that fun business. He moved to this area from St. Johns, MI where he and his wife spent 9 years restoring a 100 year old residence back to its Victorian era glory.
Fred Heslop, FPS Friends of Fishtown 5K Director, is a seasonal resident of Leland and has been enjoying Fishtown for many years. During High School and while attending the University of Michigan, Fred's summer job was at the harbor with Pete Carlson and Fred Lang. That experience left a long-lasting impression and helped to foster an already established love and respect for the water and the region. Professionally, Fred has been involved in television production since the early 80's, working primarily with network sports events. Recently however, he has established a business building wooden rowing shells and skiffs from his shop in Utah, which he finds far more rewarding and enjoyable. Fred and his family live in Park City, where he is active in the community and still an avid competitor in Marathon, Triathlon and Luge.
Richard (Dick) Kiernan obtained his degree from the University of Connecticut, also completing the Senior Management Program at Dartmouth College and the Executive Management Program offered by INSEAD, a global management school based in Fontainebleau, France. He served as the publisher of RN Magazine and Medical Economics Magazine, the President of Hospital Publications, Inc. and Medical Economics, Inc., and was the chairman of Kiernan Consulting, Inc. He has also served as the President of the Pharmaceutical Advertising and Marketing Association and the Independent Magazine Association. He has three children, Christopher, Peter, and Kathy, and lives in Leland with his wife, Jane.
Wilfred J. Larson a seasonal Leland resident, is active in area land conservation and historic preservation efforts.  He presently serves on the Board of Directors, Preserve Historic Sleeping Bear, and is a member of the Executive and Development Committees; he served for the past three years as Chair of the Immokalee Foundation – focused on literacy in Naples, Florida.  Larson retired as President & CEO Westwood Squibb Pharmaceuticals and Senior Vice President Bristol Myers Squibb.  He is a past Chairman of the Board of the Buffalo Philharmonic Orchestra; past Vice-Chairman of the Children's Hospital of Buffalo – Women's and Children's Research Foundation; past Vice-Chairman of the Greater Buffalo Development Foundation; founding Chairman and former Director of Western New York Technology Development Center; and served on the Board of Directors of M&T Bank, Pratt & Lambert and the Bryant & Strattan Business Institute.  Larson holds a B.S. in Economics from the University of Pennsylvania, and has conducted graduate study at the University of Chicago and the University of Cincinnati.
Dan McDavid is a resident of Leland who, in addition to being a Board member of the Fishtown Preservation Society, is Vice Chairman of the Munson Healthcare Finance and Investment Committees.  He is also a member of the Board of Directors for the Northern Michigan Supply Alliance, a Munson Healthcare-affiliated procurement company.  McDavid worked in the automotive industry for 33 years and retired from DaimlerChrysler as Vice President, International and Operational Procurement.  He is a graduate of the University of Cincinnati and the M.I.T. Senior Executive Program.
Craig Miller resides in Leland Township and is very active in land conservancy and preservation efforts in Leelanau County.  He is currently the Board Chair of the Leelanau Conservancy, active in the purchase and restoration of historic farms.  Miller is a retired management member of the Grand Rapids/Kalamazoo law firm of Miller Johnson; a former Director of the Keystone Community Bank; a former managing partner of a real estate group engaged in the preservation and development of historic properties; a former board Chairman and President of the Sherman Lake YMCA Character Development Center – a nationally recognized project sponsored by The Kellogg Foundation; former Chair of the American Bar Association Committee on Employments Law; and a former President/Director of several other charitable organizations.  Miller is a graduate of the University of Michigan, B.A., and Wayne State University Law School, J.D.
Richard Rossman a seasonal resident, is of counsel with the law firm Pepper Hamilton LLP, resident in the Detroit office.  He also maintains an office in Washington, D.C., and concentrates his practice on white collar criminal defense matters, internal investigations and complex civil litigation.  Rossman is a former Chief Deputy Defender in Detroit; former Chief Assistant U. S. Attorney; former U.S. Attorney for the Easter District of Michigan; and former Chief of Staff to the Assistant Attorney General, Criminal Division, Department of Justice.  He is treasurer and board member of the National Association of Former United States Attorneys; past chairman of the U.S. Courts Committee of the State Bar of Michigan; past president of the Eastern District of Michigan Chapter of the Federal Bar Association; served as a member of the President's Advocacy Council, Henry Ford Museum & Greenfield Village; and past Chairman, Community Treatment Center, Inc.  Rossman is a 1964 graduate of the University of Michigan Law School, and listed in Who's Who in American Law.
Paul Sehnert and his wife Cathy live on Lake Leelanau. Leelanau County became their permanent home in 2010 after 14 years as part-time residents and Paul's retirement from Indiana Trust Company, where he served as its president. Paul's 40 year career in personal trust administration began after completing his undergraduate studies at the University of Iowa; Paul subsequently graduated from the Graduate Trust School at Northwestern University. He has held numerous leadership positions with professional trust banking associations and charitable organizations. An avid outdoorsman, Paul has a deep commitment to preservation and conservation.
Cris Telgard is a life-long resident of the village of Leland; he and his wife Kathy presently own and operate a retail store in the village. For many years Telgard was an owner and operator of a landmark family business in Leland, The Bluebird Restaurant (est. 1927), which has sold hundreds of tons of Lake Michigan fish to its customers. Telgard's family has strong ties to the maritime heritage of the area and to Fishtown; both sides of his family lived on the Manitou Islands from the mid-1800s and worked as farmers, trappers, Indian traders, commercial fishermen and boat builders in Leelanau County.  His great-grandfather was a fisherman in Leland who built a number of the structures in Fishtown, and members of his family still fish out of Leland today.
Ann Watkins and her husband Warren, live in Leland. Watkins has been active in community and non-profit organizations in and around Grosse Pointe for over 25 years.  She served on the Board of Trustees of the Children's Home of Detroit for nine years, including two years as Treasurer.  She has just completed two years as Treasurer of Tau Beta Association, a Detroit women's organization which supports children's organizations.  Watkins was the Business Manager of the Grosse Pointe War Memorial Association for eleven years before she retired when her children reached high school age.  The War Memorial is the primary community center for the Grosse Pointe area with an annual budget of approximately $3 million. Watkins has a BBA from the University of Michigan and worked as a CPA in public accounting for several years after college.