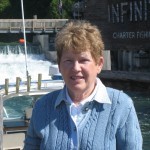 Kathryn Bishop Eckert (Omoto), FPS Chair, is an architectural historian and historic preservationist who has studied buildings and cultural landscapes throughout Michigan and assisted its communities with preservation activities. Born and raised in Detroit but now living in Leland, she is Michigan's past State Historic Preservation Officer and a former advisor to the Midwest Office of the National Trust for Historic Preservation. She was a founding member of Preserve Historic Sleeping Bear, Keweenaw National Historical Park Commission, and Friends of the Michigan State Capitol. Buildings of Michigan, Revised Edition (University of Virginia Press, 2012) is the most recent of her writings on state and regional architecture. She is a 2012 Fellow of the Society of Architectural Historians. She received Honorary Affiliate Member awards for distinguished service to the profession of architecture from the Michigan and Detroit Chapters of the American Institute of Architects, as well as the President's Award for contribution to Michigan's architectural heritage from the Michigan Historic Preservation Network. Kathryn received her bachelor's degree from Mount Holyoke College and her master's in art history and Ph.D. in American studies from Michigan State University. 
Craig Miller, director emeritus, resides in Leland Township and is very active in land conservancy and preservation efforts in Leelanau County. He is currently the Board Chair of the Leelanau Conservancy. Craig is a retired management member of the Grand Rapids/Kalamazoo law firm of Miller Johnson; a former Director of the Keystone Community Bank; a former managing partner of a real estate group engaged in the preservation and development of historic properties; a former board Chairman and President of the Sherman Lake YMCA Character Development Center; former Chair of the American Bar Association Committee on Employments Law; and several other charitable organizations. Craig is a graduate of the University of Michigan, B.A., and Wayne State University Law School, J.D.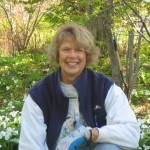 Joanie Woods, FPS Assistant Treasurer, resides in Leland and is very active in a broad range of community activities. She presently serves as Co-Chair of the Leelanau Conservancy's Wildflower Rescue and on several committees for Fishtown Preservation Society. Joanie is former Chair of the Leelanau Heritage Route. Joanie graduated from Abbot Academy (now Andover), and received a B. A. from the University of Colorado.
Keith Ashley is a resident of Leland Township and is active as the Chairman of the Leland Township Planning Commission. He is retired from a 35 year career with Michigan Bell (Ameritech) serving in various Staff, Engineering and Field positions. Following retirement he started an antique auto parts manufacturing business and retired after 20 years of that fun business. He moved to this area from St. Johns, MI, where he and his wife spent 9 years restoring a 100 year old residence back to its Victorian-era glory.

Sandra S. Clark grew up in Manhattan, Kansas, where her father was a history professor at Kansas State University. Her B.A. and M.A. in history are from Michigan State University. She began her history career teaching Canadian and American history at Plattsburg State University College of New York and Michigan State. She interrupted her work on her PhD dissertation in the history of Canadian-American relations to become an editor and speechwriter for the Canadian Embassy in Washington, D.C, in 1975. She returned to Michigan as editor of Michigan History Magazine in 1979. She was deputy director of Travel Michigan for three years before she became director of the Michigan Historical Center in September 1991. Her professional service has included terms as president of the American Association for State and Local History, the Michigan Museums Association and the Automobile National Heritage Area. She was the 2009 recipient of the Michigan Historic Preservation Network Leadership Award.
Berkley W. Duck III, FPS President, retired in 2001 as a managing partner of Ice Miller, one of the largest law firms in Indiana, where his practice included corporate governance and finance, securities law and mergers and acquisitions. Berkley is a past chairman of several civic and arts organizations in the Indianapolis area including the Indiana Repertory Theatre, Conner Prairie Interactive History Park and Conner Prairie Foundation, Inc., which manages the endowment of Conner Prairie. He is the author of Twilight at Conner Prairie: The Creation, Betrayal and Rescue of a Museum, which describes the development and resolution of a governance dispute between museum and its trustee, and has written a crime novel, The Grapevine. He also is a member of the board of the Leland Township Library. Berkley is a graduate of Brown University and Harvard Law School. He and his wife, Nancy, are residents of Leland. They have two children and two grandchildren.
Jim Ristine, a historic preservationist and art historian, is the founder and owner of Great Lakes Art Services of Leland, Michigan, as well as a licensed building contractor. He graduated with degrees in art history and religion from Denison University and in art history and museology from the University of Minnesota, and is currently pursuing graduate work in historic preservation at Eastern Michigan University. After curating at several museums in the Twin Cities, including the Minnesota Museum of Art, Jim founded Great Lakes Art Services in Milwaukee in 1987, which he relocated to Leland in 1989. Jim is a founding member of the Board of Directors of the Michigan Legacy Art Park in Thompsonville and serves on the Board of Preserve Historic Sleeping Bear.
Jo Walker and her husband Jim have resided in Leelanau County full time since 2006. Prior to moving to Leland, she was a Relationship Manager/Account Executive for Aon Corporation, in Southfield, Michigan and has over 20 years commercial insurance experience. She served as President of her local Insurance Women's Association. Jo is co-chair of Blessings in a Backpack, Volunteer Coordinator and previous manager of the Northport Food Pantry for Leelanau Christian Neighbors, and works on the annual Celebrate fundraiser. Jo is currently treasurer for the League of Women Voters – Leelanau County. Jo also serves on the FPS Development Committee and Events Committee. Jim and Jo have four children and six grandchildren.
 
Dan White grew up in Troy, Ohio. He graduated from Capital University in Columbus with an honors degree in business administration and economics. He also played varsity football each year, lettering four times. Following graduation, he went to work for Ernst and Ernst, a national public accounting firm, before beginning a 34-year career in the insurance industry. Dan became the principal owner of several agencies through the course of his career. Dan has served on numerous committees and boards over the years.
Scot Zimmerman, FPS Treasurer
Dick Kiernan